There are situations where becoming proficient at a skill can be a curse.  Naturally, we tend to rest on our laurels and get comfortable with the results.  Working out is a stress and the gains are the adaptation to that stress.  The funny thing is, you will make gains doing virtually any type of workout program as a beginner.  You are introducing a new stress and your body is adapting and building muscle.  Most people don't realize this and think that their way is the right way.  With that being said, here are five mistakes that even seasoned gym veterans make related to their workouts.
Not using periodization in their programs
How long are you going to do three sets of ten for every exercise?  There is a fear among bodybuilders about doing five reps or twenty reps per set.  What many don't realize is that the relationship between reps and goals works as a continuum.  When you perform a set of twenty squats, it's not as if there are zero hypertrophy benefits.  There are some hypertrophy benefits and some endurance benefits.  Proper periodization allows one to avoid plateaus.  There are various types of periodization protocols, all of which serve a specific purpose.  Some change on a workout-to-workout basis, others change weekly or even monthly.  It's up to you to determine what fits your needs.
Changing for the sake of changing
I get a chuckle when people tell me that they are shocking their muscles by doing different exercises.  Correct, they will be shocked when you perform an exercise and feel zero tension as a result.  I'm all for experimentation, but it's important not to be stubborn.  This is of particular importance when it comes to 'popular' exercises.  The classic example I give to my clients is myself and dumbbell tricep extensions.  Tricep extensions are a staple in the arm workouts of many individuals.  I simply don't do it.  They feel awkward and I know I'm not getting a proper contraction.  There are plenty of other exercises that engage my triceps more effectively.  Don't feel the need to do something just because everyone else is.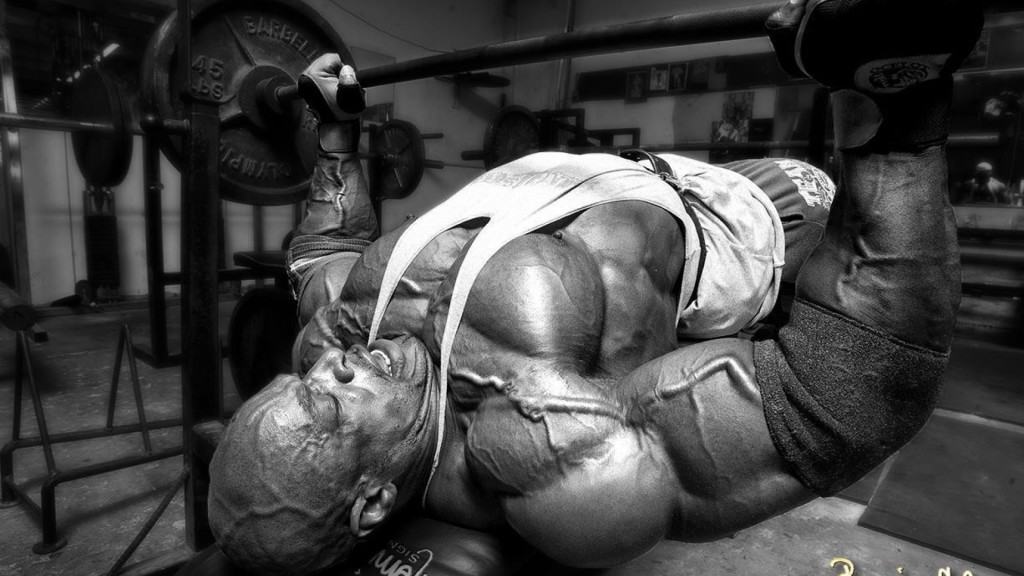 Staying in the same gym
Most people don't like change, especially when it comes to their surroundings.  It's human nature to get comfortable in the same setting day after day.  The gym is no different.  Inevitably, you will make friends with the other patrons and the staff at your facility.  It's important to be honest with yourself and determine if this is affecting your workouts.  The answer is probably yes.  Take a few weeks to check out a new gym.  Work out in a place you aren't comfortable.  A place where you can focus on yourself.  Odds are you'll find a piece of equipment you've never used before.  Even corporate gyms usually have different machines that vary from location to location.
Not taking time off
Habits, both good and bad, are hard to break.  An advanced lifter probably hits the gym five or six days per week.  It's hard to give maximum effort when you're training that consistently, no matter how good your intentions and mindset are.  Take a few days off.  Hell, take a week off.  You've spent years building a physique, it won't disappear over a long weekend.  The time off will reinvigorate your passion for working out and give your body what was likely some much needed rest.  We all need a reset once in awhile.
Lack of a defined goal.
I want to get huge.  I want to get strong.  I want to get shredded.  If this is your goal, you will fail.  A proper goal can be quantified and has a specific time frame attached to it.  I want to lose ten pounds of body fat in twelve weeks is a clearly defined goal.  Seems simple, but this level of detail is rare.  If your goal is ambiguous, you'll never truly know if you are making progress.  Ask a friend what their fitness goals are.  I'm willing to bet their reply will be one of the first three sentences in this section.