Those of us that live in cold weather climates have to come to grips with the fact that summer is coming.  Every year we have a few warm temperature outlier days in January and February, but highs in the 50's and 60's are becoming more consistent so it's time to get down to business.  I am a firm believer in starting a summer diet in mid to late February and concluding it in May.  At that point, we can use the summer months to maintain or even grow. Let's face it, pool parties and boardwalk vendors don't serve tilapia and vegetables.  But if we are ahead of the game, this won't be a concern.  Planning your diet in this manner actually provides a nice opportunity to enjoy some calorie dense foods without the guilt.  Nothing better than showing off shredded abs while chowing down on a funnel cake.
A proper cutting program allows us to lose fat at a steady rate without sacrificing our hard earned muscle mass.  While it may not be as rigid as a contest prep diet, it still requires dedication and willpower to eat below your calorie maintenance levels.  In conjunction with weight training and cardio, this puts quite a strain on your mental and physical health.  However, scarcity in food choices and diminishing carb intake doesn't mean you have to suffer all the time.  Here are five dieting lifesavers everyone should use for their summer cut:
1. For the love of god, please use a food scale
Imagine having the perfect gameplan for an opponent and leaving your quarterback at the team hotel.  Strategy means nothing if it can't be executed properly.  I liken this to calculating exactly how many grams of protein, carbs, and fat you should be eating… and then eyeballing the amounts when it comes time to cook.  Why go through all of that trouble only to take a shortcut at the very end.  The unfortunate thing is that some people have the right intentions of eating certain foods and restricting their calories only to yield zero results.  I can't stand when I see so-called diet gurus say things like 'eat a fist full of meat and cover half your plate with vegetables.'  That stuff makes me cringe.  Take out a food scale and measure the amounts.  It takes two seconds and removes the guesswork  from dieting.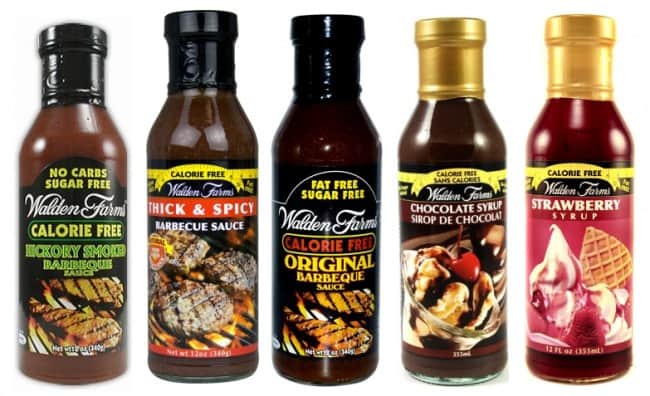 2. 'Certain' Walden Farms Dressings
I must preface this by saying that some of the Walden Farms products are… bad.  No two ways about it, some of them are just awful.  But some are great as well, hence why they are on this list.  All of their sauces and dressings contain zero calories, and are flavored using artificial sweeteners.  You would think a product with no calories must be loaded with sweeteners, but it appears that they only use sucralose.  If sodium is a concern then it would be a good idea to monitor how much you're using, otherwise go nuts.  They have quite a variety of products, so I wanted to highlight what (in my opinion obviously) are the best and worst of the bunch.
Awesome
Super Fruits Balsamic Vinaigrette
Honey Balsamic Vinaigrette
Pear and White Balsamic Vinaigrette
All of the syrups
Strawberry Fruit Spread (has a jello like consistency so it can be hard to spread)
Decent
All of the barbecue sauces (I found I got sick of them quickly though)
Stay away
Peanut Spread
Pasta Sauces
3. High Intensity Interval Cardio
Hear me out on this one, because this is not here for the reason you may think.  High intensity interval training is widely regarded as the best method of cardio for fat loss, but that's not why it made the list.  This may be anecdotal, but for me after a resistance training workout I want to eat everything in sight.  After fifteen minutes of intervals, I don't even want to think about food.  No cravings when your lungs are burning and stomach turning.
4. Yohimbine
Yohimbine is a ingredient sold as a standalone product and is also found in many fat burning supplements.  It is great for appetite suppression and won't break the bank if you buy it on its own.  A word of caution, not everyone is comfortable taking yohimbine.  Some report feeling anxious and uncomfortable while taking it.
5. Vegetable Variety
Check out this video of bodybuilder Evan Centopani cooking breakfast.  He uses a wide variety of vegetables, some of which you may have never tried before.  Broccoli and string beans get boring, but cooking with different vegetables and spices can really enhance the flavor of a meal.  The key when dieting is to make meals that taste good and are satiating.  Vegetables won't cost you many calories and fill you up at the same time.  Expand your arsenal and experiment with new vegetable combos in your meals.